EDI 101
We can even explain it efficiently.
Your business is growing rapidly and you're asked to provide EDI.
Great, you think. But what, exactly, is EDI?
Simply put, EDI (Electronic Data Interchange) is the electronic communication of business transactions between companies or Trading Partners. Purchase orders, confirmations, invoices, shipping updates — these and all kinds of other transactions can be handled by EDI.
Fact is, EDI has become an essential component of modern commerce, allowing supply chains to operate more swiftly and efficiently. Documents that were once shuttled back and forth for weeks are now exchanged in mere minutes, dramatically reducing the time between order and fulfillment. What's more, cost-effective cloud-based solutions allow companies of all sizes to enjoy the benefits that EDI provides.
Lingo™, our proprietary, robust and easy-to-use solution, makes the process even more straightforward, drastically reducing the need for manual data entry. We also back up our technology with people. Our knowledgeable, extraordinary customer service professionals are just a phone call away — ready to help you get the most out of your EDI.
These are the most frequently used documents in the supply chain. While your Trading Partners may not use all of them, we are prepared to help you satisfy even the most complex EDI requirements and make the process as automated as possible.
Retail Trading Partners to Suppliers
---
Planning Schedule (830)
Lists items and expected quantities, and establishes when orders should be received by the Trading Partner. Specific arrival dates/times are provided.
Inventory Update (846)
Communicates inventory levels to Trading Partners — what's in stock and can be sold. An 846 can be sent a few times a week or several times per day, depending upon the item and the Trading Partner.
Purchase Order (850/875)
Hooray, you have orders! If there is no Planning Schedule, this is usually the document that begins the EDI process.
Purchase Order Change (860/876)
Sent when an adjustment to the original Purchase Order is made. It will be automatically updated to reflect these changes. Nobody likes changes, but automation makes them less painful.
Payment Remittance Advice (820)
Sent if payment is done via Electronic Funds Transfer (EFT). This statement allows you to reconcile invoices with payments.
Text Document (864)
Used to share general information — adjustments to Trading Partner requirements, routing information, corporate news. Occasionally, it will be used to report EDI errors. Just think of it as a replacement for email communication or announcements sent on paper in those things called envelopes. You know, letters.
Organizational Document (816)
Sent to update new or existing retail locations and addresses, or to provide a complete directory of stores and shipping facilities.
Product Activity Data (852)
Sent to report the sales data and inventory levels of specific items in specific store locations.
Functional Acknowledgment (FA or 997)
Automatically generated and sent from the Trading Partner, it confirms that a document sent by the Supplier has been received.
Suppliers to Retail Trading Partners
---
Purchase Order Acknowledgment (855)
Acknowledges a Purchase Order and confirms to the Trading Partner that the appropriate quantities of each item will be shipped at the specified price. Of course, you can also use it to inform the Trading Partner that you will not be shipping the items requested in the Purchase Order.
Purchase Order Change Request/Acknowledgment (865)
Informs your Trading Partner that you have received and accept a Purchase Order Change. Or that you have received the Purchase Order Change but do not accept it. After all, the document is generated by EDI — but it's your business.
Advance Ship Notice (ASN or 856)
Confirms a shipment and provides very specific details about it, including which items will be found in each box. Typically, one ASN is created for each shipment, and is transmitted immediately after it leaves your facility. The ASN must be received by the Trading Partner before the merchandise arrives at their location.
Invoice (810/880)
Your bill, sent electronically. Yay, no more paper.
Catalog and Pricing (832)
Provides Trading Partners with specifications and pricing of the items you offer for sale. Saves trees — and headaches.
Functional Acknowledgment (997)
Automatically generated and sent from the Supplier, it confirms that a document sent by the Trading Partner has been received.
 Labels (GS1-128 or UCC-128)
Typically 4"x 6", these labels are generated automatically and should be affixed to the outside of each carton or pallet when it is shipped. In addition to standard information (such as the Supplier ship-from address and the Trading Partner ship-to address), these labels include barcodes that are used to route the shipment through the supply chain. The data in the barcode will match the information in the ASN and will be used by the Trading Partner to add your merchandise to their inventory.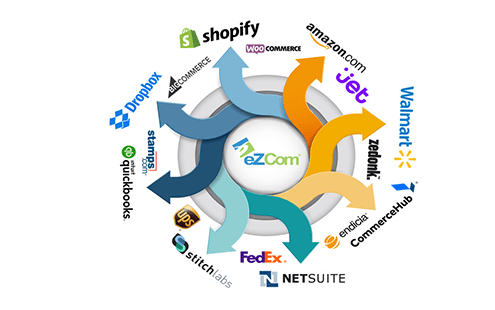 http://www.ezcomsoftware.com/wp-content/uploads/2018/06/ecommerce-feat-image.png
310
600
Andrew
http://ezcomsoftware.com/wp-content/uploads/2017/10/ezcom-1-1030x456-300x133.png
Andrew
2018-06-20 17:06:24
2018-06-21 08:57:35
Growing Your E-Commerce Revenues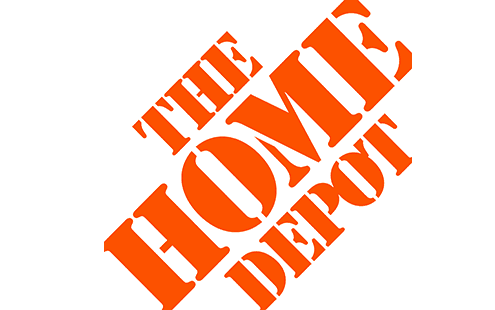 http://ezcomsoftware.com/wp-content/uploads/2017/10/ezcom-1-1030x456-300x133.png
0
0
admin
http://ezcomsoftware.com/wp-content/uploads/2017/10/ezcom-1-1030x456-300x133.png
admin
2018-06-19 13:24:51
2018-06-22 10:22:25
Amazon Seller Central vs. Amazon Vendor Central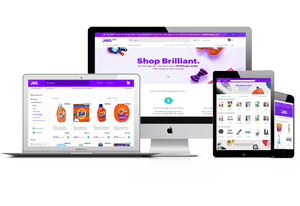 http://www.ezcomsoftware.com/wp-content/uploads/2018/06/resized-jet-featured-image.png
206
300
Andrew
http://ezcomsoftware.com/wp-content/uploads/2017/10/ezcom-1-1030x456-300x133.png
Andrew
2018-06-08 11:09:03
2018-06-19 13:23:22
Finding Value on Jet.com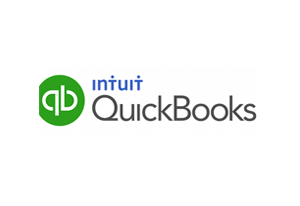 http://www.ezcomsoftware.com/wp-content/uploads/2018/06/resized-intuit-featured-image.png
206
300
admin
http://ezcomsoftware.com/wp-content/uploads/2017/10/ezcom-1-1030x456-300x133.png
admin
2018-06-01 10:59:57
2018-06-19 13:24:16
QuickBooks Integration for EDI and eCommerce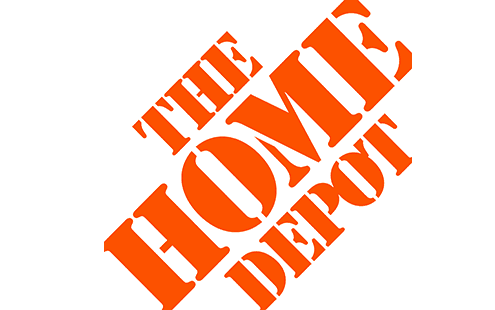 http://www.ezcomsoftware.com/wp-content/uploads/2018/05/hd-fixed.png
310
600
admin
http://ezcomsoftware.com/wp-content/uploads/2017/10/ezcom-1-1030x456-300x133.png
admin
2018-05-11 13:33:16
2018-06-19 13:26:49
Five Things to Ask about EDI for The Home Depot
Frequently Asked Questions
What is Lingo?
Lingo is our powerful, cloud-based software that makes the exchange of data and information with your retail Trading Partners easy and efficient. It's EDI compliance made simple.
How does Lingo prevent chargebacks?
Here's how Lingo prevents the dreaded chargebacks.
The business rules of your Trading Partners are built into Lingo. We add very effective and automatic validations that flag any errors and prevent you from sending documents before the necessary corrections are made.
Lingo's Accelerated Document System™ (ADS) incorporates extensive automation, sharply reducing manual entry of data — and the mistakes that occur when it happens.
My Trading Partner uses another EDI provider to perform EDI testing.  Does that mean I'm required to use that provider to trade with this retailer?
Typically, no. While a very small number of retailers require their vendors to use a specific EDI provider, most only require that your EDI solution complies with their specifications. Since Lingo offers the highest rate of compliance in the industry and has maps for a multitude of retailers, nearly all Trading Partners are happy to work with us.
Currently my company spends way too much time managing EDI.  Does Lingo do anything to speed up the process?
Lingo offers many proprietary time-saving elements that create efficiency.  For instance, our Accelerated Document System dramatically reduces the time spent managing your EDI because you can create, update and send multiple documents — including ASNs and invoices — with just a few key strokes. You can also print as many carton labels and packing slips as you need, right from your interface. It's all designed for speed and accuracy.
Want your 3PL partners to print labels and packing slips right at their location? With restrictions that you establish, you can give them access to your EDI documents. That means less time from order to shipment, and no overnight shipping costs.
Additionally, Lingo lets you order UPC tickets directly from your interface, so you can say goodbye to filling out forms manually. Lingo also offers numerous methods for packing ASNs quickly and efficiently — you can even pack multiple ASNs at the same time. Our support team will help you determine the solution that's best for you, even if your orders are pick-and-pack without consistent patterns.
My company has added a significant number of Trading Partners in recent months.  Can Lingo expand with us as we grow?
Definitely.
Whether you have two or two hundred Trading Partners, Lingo is fully scalable and can be customized to suit your specific needs. You can set parameters based on the unique needs of each trading relationship and the focus on automating tasks makes the growth of your business easier to manage.
What about customer service? We're not EDI experts and we don't get the help we need from our current provider. How would is your customer support different?
The members of our customer service team are just what you're looking for — EDI experts with deep, extensive knowledge. They'll respond quickly to the challenges you encounter because they understand that in business, time is money. Every request is worked through until resolved, and we treat your issues like they are our own.
Some of our Trading Partners require consolidation of invoices.  Does Lingo provide this feature?
Absolutely.
Does Lingo require long-term contracts?
No. With Lingo, you'll have a month-to-month agreement. We keep earning your business.
I like the convenience, savings, and real-time access of Lingo's cloud-based solution. But how secure are my EDI documents and transaction history?
Data and information are precious, and we treat it that way. Your data is safe with us, protected from security breaches and with an infrastructure that is considered fully redundant. That's tech-speak for backed up, both on-site and off.
What is your pricing model?
Obviously, cost is a factor in your EDI decision, and our competitive, multi-tiered pricing is why businesses of all sizes choose to work with us.  Please reach out to share your needs and we can find a package that makes sense for you.
How big is your community of Trading Partners?
Big. Really, really big.
Lingo has maps to hundreds of Trading Partners throughout North America. Major retailers such as Target, Bed Bath & Beyond, and Amazon have had eZcom on their Preferred Supplier lists for many years. In the unlikely event your business requires a connection Lingo does not yet service, we will build a validated map for your company that will ensure compliance with your Trading Partner.
What integration options does Lingo offer?
We provide integration solutions with all kinds of ERPs, accounting, and warehouse management systems.
I have struggled with EDI — I would never be considered a "tech person." Does Lingo do anything to make it easier for me?
Definitely. For starters, you'll be using an interface that is intuitive and easy to navigate — so being tech-savvy is not required. Our Accelerated Document System not only saves time, it is easy to manage. Most importantly, the members of our Customer Service team are EDI experts who will tackle your issues with both patience and determination.
Integrating our current EDI solution into our systems has been far from easy. Why will it be different with eZCom and Lingo?
We have a full suite of validation tools and provide custom onboarding to prevent EDI errors from leaking into your back-office system, and we maintain full integration across all platforms. Quite simply, Lingo gets along well with others, and we have experience working with all kinds of systems.
Chances are, dealing with supply chain challenges is not the reason you're in business. But finding solutions and helping your business thrive is what we're all about. Let's start a conversation — call us at 201.731.1800 or complete our contact form today.
Contact Sales
201-731-1800
Sales@ezcomsoftware.com
eZCom® Software, Inc.
25 Rockwood Place, Suite 420
Englewood, New Jersey 07631
Contact Support
201-731-1800 0pt 2
Support@ezcomsoftware.com
Monday – Friday
8:30 AM- 8:00 PM Eastern