Guide to Choosing the Right 3PL Provider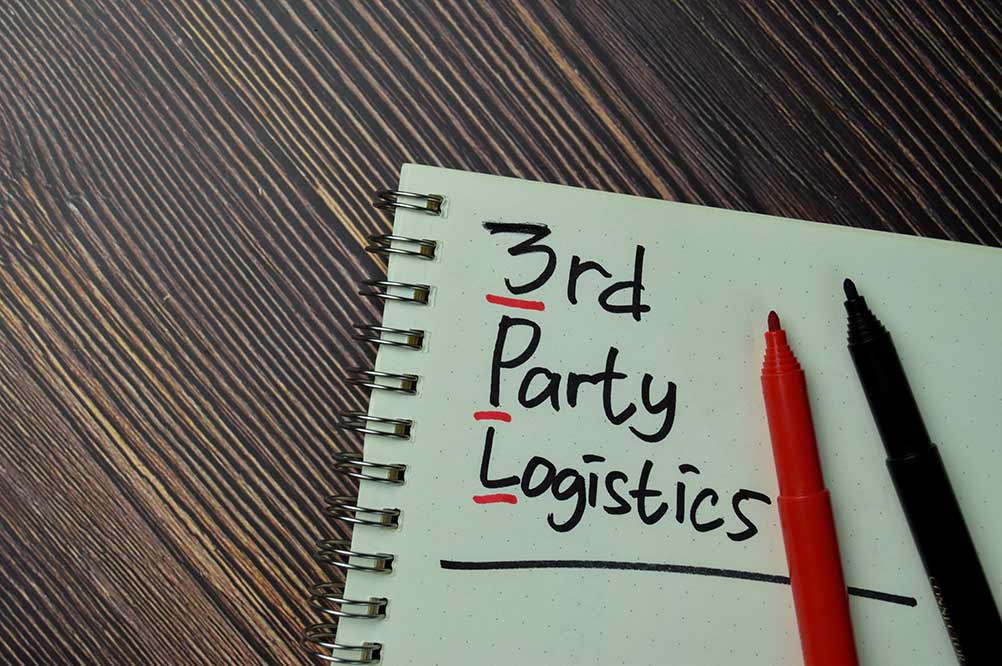 As brands grow and increase their retail footprint, shipping ever-increasing quantities presents real challenges. It's not long before the space in the garage doesn't cut it, or the time demanded of staff becomes overwhelming. For most brands, this is when it's time to consider a warehouse and fulfillment specialist. It's an important, valuable step. But choosing the right 3PL provider requires thought, research, and a careful review of specific needs. Here's our Guide to Choosing the Right 3PL Provider.
Outline your brand's specific needs.
No two companies are alike. Make a careful review of yours and its unique properties. Do you have products that require some level of additional expertise from your 3PL provider—special packaging, refrigeration, a product category that has established norms for fulfillment? Have you created a workflow that you would like to continue while outsourcing the fulfillment responsibilities? Have you invested in software that you want to continue using? When you start by taking stock of your own needs, you can eliminate potential 3PL providers from your search and focus on those who are the best fit.
Determine the ability of the 3PL provider to scale as you grow.
You don't want to find yourself searching for another fulfillment expert in just a few years. That doesn't mean you have to limit your search to only the largest providers—a right-sized partner with the means and vision to grow as you do can be a great fit. In fact, the strength of your partnership might increase if your company is seen as an important part of their growth. Just make sure you're not working with a 3PL provider that won't have the resources or the ambition to scale up as you add retail trading partners and sales volume.
Dig into the tech capabilities.
You don't have to look any further than Amazon to see how a commitment to technology is transformational. Research the tech that any potential 3PL provider relies on. Talk to their other customers about how they exchange information. Ask about the level of automation. Remember: you're looking—and paying—for a partner that will speed your process and let you spend less time getting your products to trading partners and customers. These days, it's the 3PL providers that invest in technology that deliver.
Ask how the provider has evolved over the last five years.
This is a question that is related to their ability to scale. The largest provider may not be the best choice for a growing company like yours, but a 3PL specialist that has increased their own business could be a great fit. Find out where they were five years ago, and how they are different today.
Examine the cultural fit.
With all the discussion about tech, current client roster, and capabilities, it's easy to forget that the people matter. Do you see shared values? Is there a level of responsiveness that matches your own? Can you imagine a long-term working relationship built on sharing ideas and successes? The leadership at the 3PL provider you choose needs to be a group that makes you comfortable. Even the best tech stack and the most automated warehouse facility won't be able to overcome a challenging personal relationship.
Ask about omnichannel expertise.
There are not many growing brands without strong online sales. Even if you are currently shipping primarily to established brick-and-mortar retailers, ask about the 3PL provider's ability to fulfill orders from multiple channels. Direct-to-consumer shipping has its own unique set of challenges, and you want to be certain that your 3PL specialist can manage it seamlessly. It only takes one bad experience for a consumer to develop a perception about your brand that will be difficult to change. Make sure your 3PL provider has developed its operation so it can easily handle orders from online marketplaces, the eCommerce sites of retail trading partners, and your own eCommerce store.
Choosing a 3PL provider is a big step in the growth of your company. During your search, remember that you're looking for a partner that will be an asset as you continue to evolve. Take the time to make a thoughtful, well-researched choice, and you'll secure the services of a true business partner that is stable, willing to invest in future improvements, and invested in your success.
Learn more about our pre-built connections with great 3PL providers.